Ortek Eagletouch MCK-90 Mini Silver USB Keyboard with USB Hub
Review Date: 1st August 2003
Reviewed By: Clinton "SileNceR" Warburton
Product: Ortek Eagletouch MCK-90 Mini Silver USB Keyboard with USB Hub
Rating: 93%
Manufacturer: Ortek
Supplier: N/A
Printable Version: Acrobat PDF (320KB)
Packaging
The keyboard arrives in a fairly cool retail package -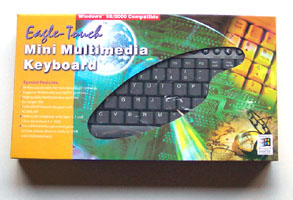 which just happens to have most of the specs listed on the front.
The keyboard comes with a relatively simple amount of inclusions - the keyboard itself, a short user manual, and a CD-ROM with the software for the "Mini-Media" functions, as they term the programmable multimedia buttons.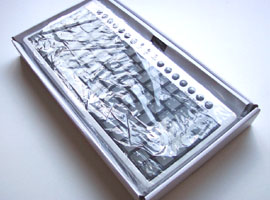 My keyboard arrived in perfect condition, no scratches or any defects - which is testement mainly to the packaging of Scorpion Technology from whom I purchased this product - no less than two different layers of bubble-wrap were used to protect the keyboard.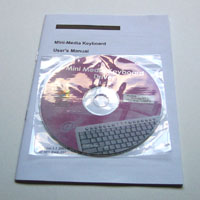 << Previous Page - Specifications || Next Page - Features - USB Hub & Feet >>